First Version
An android app is planned/designed in parallel development. As development makes progress the communication API is added and further extended over time on the machine and the app.
Planning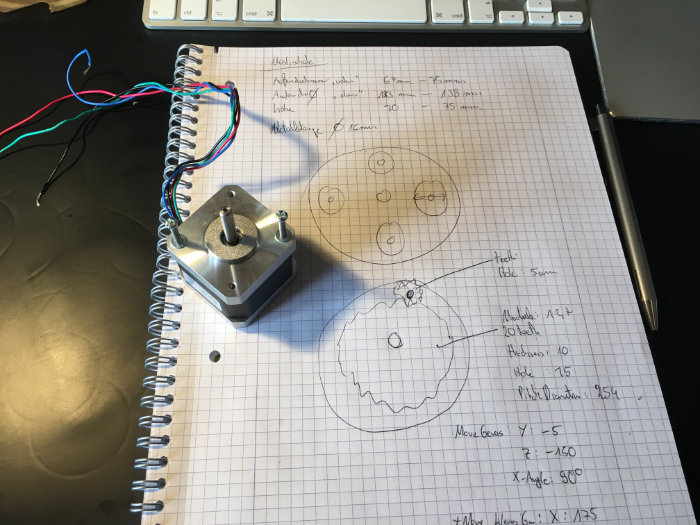 Planing of the mecanincs on paper. Taking measurements of cups and motors for reference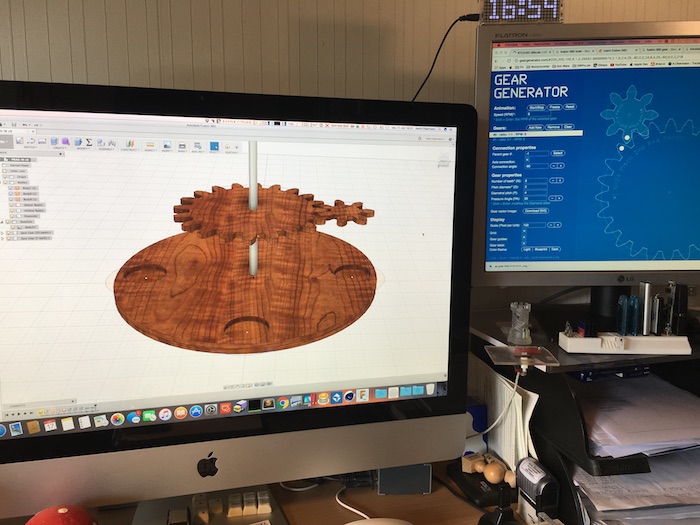 Calculating best gear-ratio and designing in Fusion360.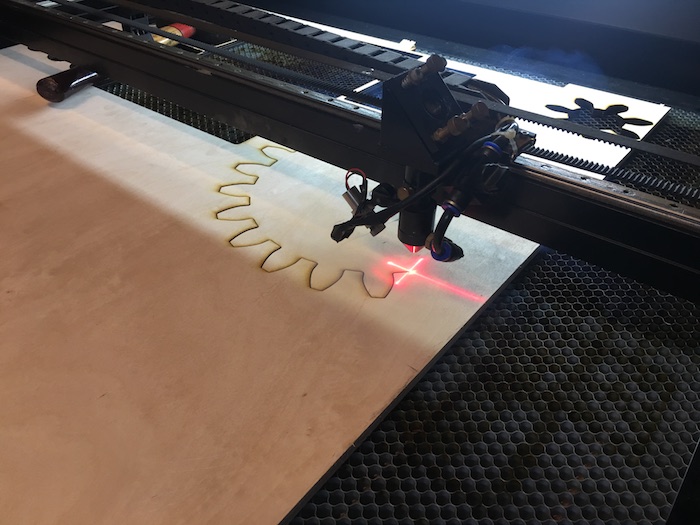 Laser Time!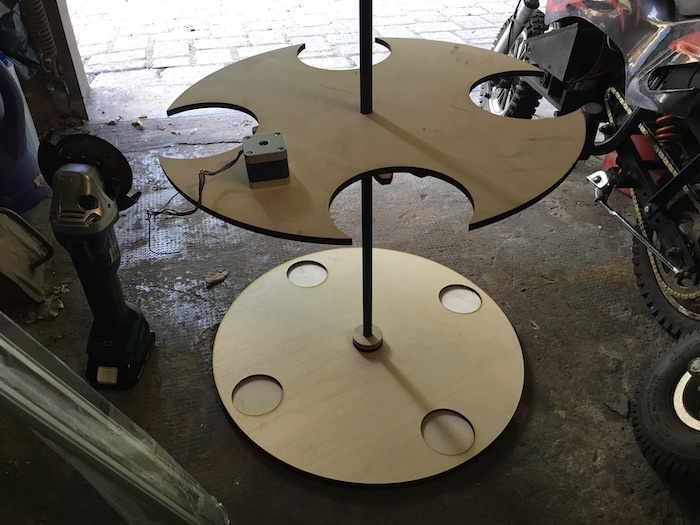 Raw Machine Body. Just plugged together for testing. Everything is wiggly. Gears are underneath and fit perfectly.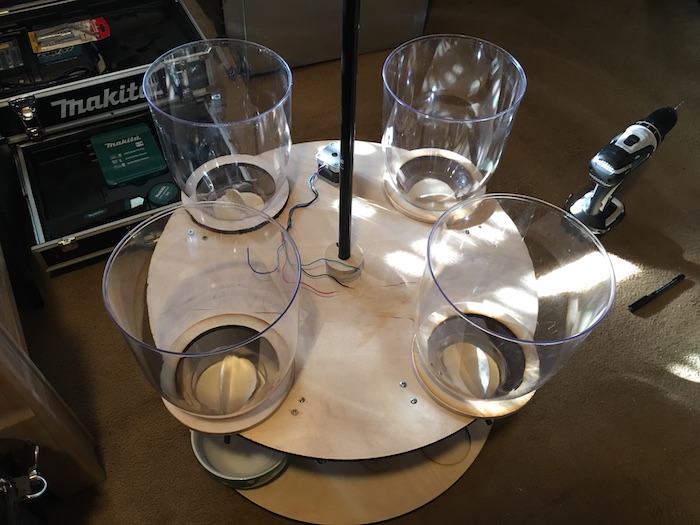 Added cereal containers.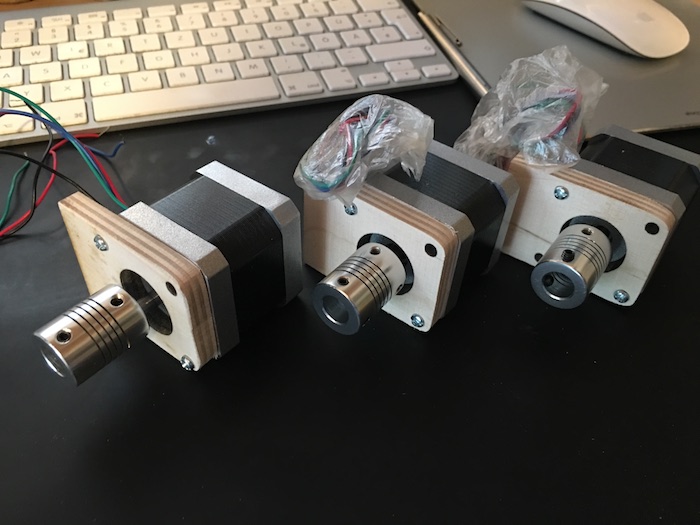 Preparing all dispenser Motors!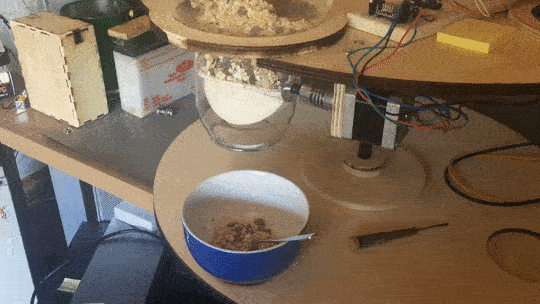 First dispensing test. Is our Design suitable?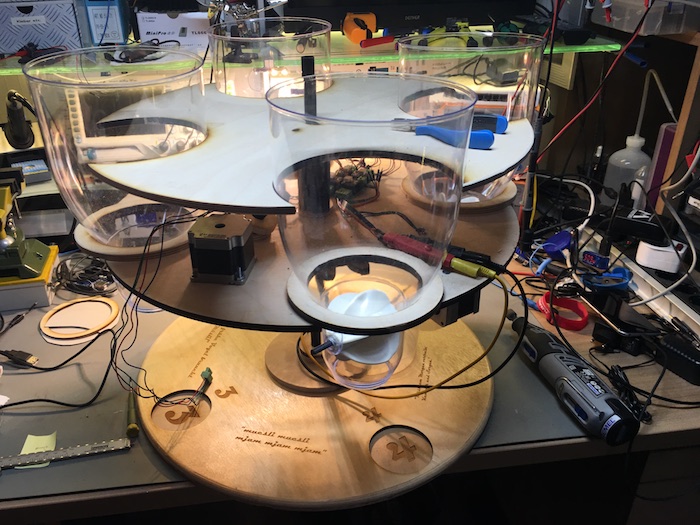 Almost finished machine! Side panels are missing.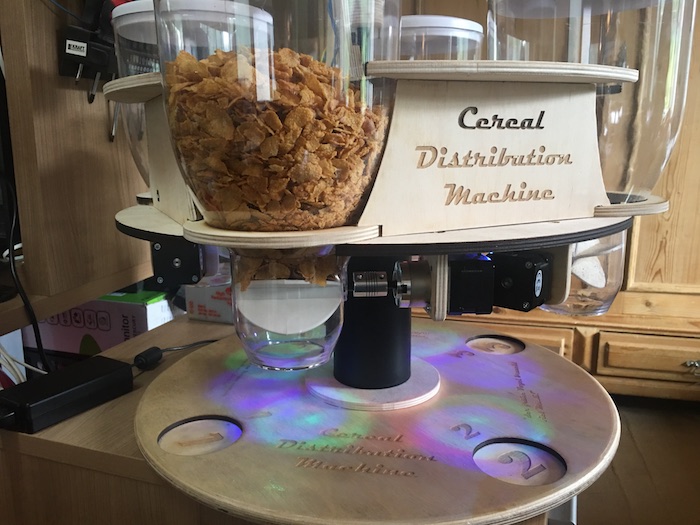 Finished machine. With RGB attraction LED's
July 2017 - September 2017